Serving Stuart and the Treasure Coast
Indeed, at Billfish Air Conditioning, LLC in Stuart, we understand how critical your AC unit is to your business. When your commercial AC unit stops working as it should, temperatures can start to rise at a rapid pace. So this results in uncomfortable employees and clients. When you sign an AC service maintenance agreement with our HVAC company, we'll make sure your system is performing as it should.
Undoubtedly, this will save you from costly repairs and replacements down the line. Contact our commercial air conditioning professionals today to learn more.

The Top Benefits of Regular Commercial AC Maintenance:
Reduced Repair Costs
Longer AC Unit Lifespan
Improved Air Quality
Decreased Energy Cost
A More Reliable AC System
As experts in commercial air conditioning services, we believe all of our clients deserve affordable, reliable, prompt, and friendly service. Because of this commitment to excellence, Billfish Air Conditioning, LLC has become one of the fastest-growing commercial AC service contractors in Martin County and throughout the rest of South Florida.
Striving to make sure you never have to question the performance or reliability of your air conditioner or your system's ductwork, we guarantee both our workmanship and the dependability of the equipment we install. We go the extra mile to ensure you're happy and your customers and employees are comfortable and healthy.
Billfish Air Conditioning, LLC's Service Maintenance Agreement
As Martin County's favorite family-owned air conditioning contractors, we are diligent in our commitment to provide exceptional service to each of our commercial clients. We understand that your bottom line is directly linked to the strength and performance of your facility's mechanics. Because employee performance and productivity have been proven to increase in cool, comfortable interior spaces, you cannot afford for your AC system to fail.
Offering peace of mind, our Service Maintenance Agreement plans are engineered to ensure consistent performance and optimal functionality throughout the year. With two maintenance visits available to new members during the first year, our maintenance plan is meant to unveil any potential mechanical issues and areas of concern.
We'll clean and replace filters and keep your system running at its best. If repairs are required, you'll enjoy a savings of 10 percent on those services. And all work is backed by our customer satisfaction guarantee.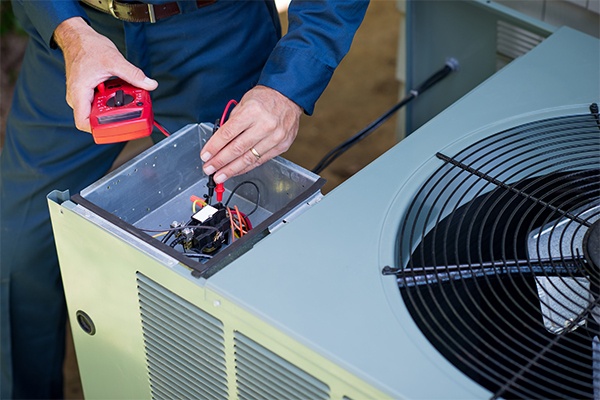 We have experience with all manufacturers! We offer AC repair and maintenance services for the likes of:
Carrier
American Standard
Trane
Lennox
Amana
Daikin
Cooper & Hunter
Mitsubishi

Questions? Concerns? Need emergency service or want to know more about our commercial service plans? Contact the Billfish Air Conditioning, LLC team now for so you can get assistance with all of your air conditioning needs.