Serving the Stuart and the Treasure Coast
Undoubtedly, as a business owner, you have a lot on your plate, and worrying about ductwork shouldn't be one of them. At Billfish Air Conditioning, LLC in Stuart, we understand the fundamental role that ducts play in the comfort of your employees and customers. Because of this, we offer some of the best ductwork services in Florida.
If you've started to notice hot or cold spots in your office, or your energy bills seem unusually high, contact our commercial HVAC technicians today.
The Top Benefits of Regular Air Duct Cleaning:
A Cleaner Working Enviroment
Reduced Allergens
Removes Unwanted Smells and Odors
Improved Airflow Efficiency and Quality
Reduced Repair Costs
Decreased Energy Cost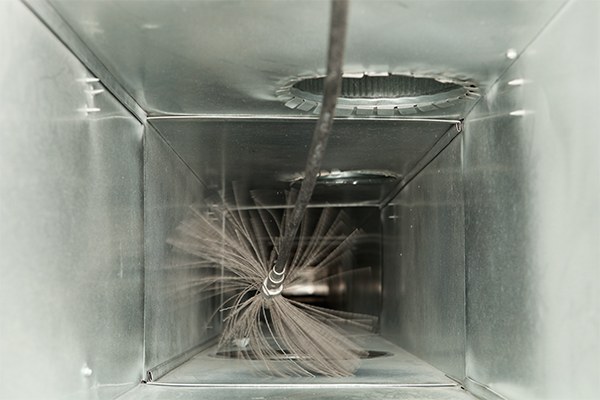 After having installed hundreds of miles of AC system ductwork, we know what a fundamental role it plays in its reliable functionality. Whether you notice hot and cold spots, your indoor air quality seems to be poor, or your power bills seem to be exorbitantly high, you may have a problem with your ductwork.
Inefficient systems — those with holes, seam gaps, splits, and other damages — as well as those that are simply the wrong size for the facility cause your unit to work far too hard, costing you revenue every month. As experts in AC ducting and venting, we can help you eliminate wasted energy and cost by performing high-quality inspection and repair services.
Even if your ductwork is fairly new, it is possible that it has been laid out without thought to energy efficiency. It's also possible that the size of ducting does not allow for the optimal flow of air. Finally, it may just be that your ducts are clogged with dirt, dust, and debris from years of use.
With professional ductwork maintenance, repair, and cleaning, we make sure that your AC system works in the way it was intended — providing cool, healthy, clean air throughout your facility.

Discover the difference that a decade of experience makes by contacting the friendly commercial services team at Billfish Air Conditioning, LLC now. We offer free estimates, free duct inspection, and a rock-solid customer satisfaction guarantee.