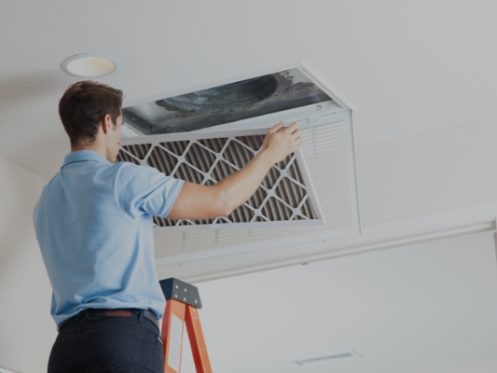 Your air conditioning unit is essential to maintaining your home's comfort and appeal. Regular maintenance and ongoing expert support is the best way to prolong the life of your unit; helping you to avoid premature failures and costly replacements.
Read on to learn more about everything you need to know about air conditioning maintenance in Stuart that will optimize its condition and flow, as well as the different factors that can change the on-box recommendations.
Stay on Top of Your Air Conditioning Care
Ideally, units will receive maintenance on a consistent year-round basis to ensure functionality and flow. Owners often condense these necessary maintenance tasks into two convenient twice-yearly sessions with a seasoned AC professional. 
Why Do Units Need Air Conditioning Upkeep? 
Without ongoing maintenance, your unit could experience premature failure, blockages, leakages, and inefficiencies — all of which can take your valuable time and money to address. Preventative AC maintenance in Stuart is the best way to keep your unit functional and cost-effective; reducing strain on your power bill, wallet, and calendar simultaneously. 
What Factors Influence Air Conditioning Support in Stuart? 
There are many different factors that air conditioning experts and AC installers in Stuart have to consider when it comes to maintaining the unit properly. Some of these elements include: 
Duct conditions 

Debris in or on the unit and related tubing 

Air filter functionality 

Unit size and airflow 

Power flow and intake 

Cooling load 

Presence or absence of mold or mildew 

Surrounding environmental climate 

Quality of unit installation 

Range of use
Beyond functionality, these factors will also affect the flow of your maintenance schedule, and what type of maintenance is done. If you're not sure how often to book your maintenance calls based on your unique factors, it's best to speak with a local AC maintenance expert in Stuart that can help. Additionally, your AC maintenance expert will work with you to assess and manage these variables during your bi-annual AC maintenance call. 
Find Support From Air Conditioning Experts In Stuart 
Ready to start your maintenance steps? We're here to make your experience a success. Connect with the experts at Billfish AC today for more information about AC service in Stuart. It's our pleasure to assist you.